You're spoilt for choice when it comes to joining a City Academy Choir. Our choirs are more popular than ever, and we now offer six fantastic choral groups to choose from, each giving our singers opportunities to rehearse and perform throughout the year.
Our choirs enjoy a vibrant social scene, give students the chance to express their creativity, and are even proven to boost happiness and wellbeing. But with so much on offer, how do you know which City Academy Choir is right for you? We take a look at what sets each of our choirs apart, and what makes each one special...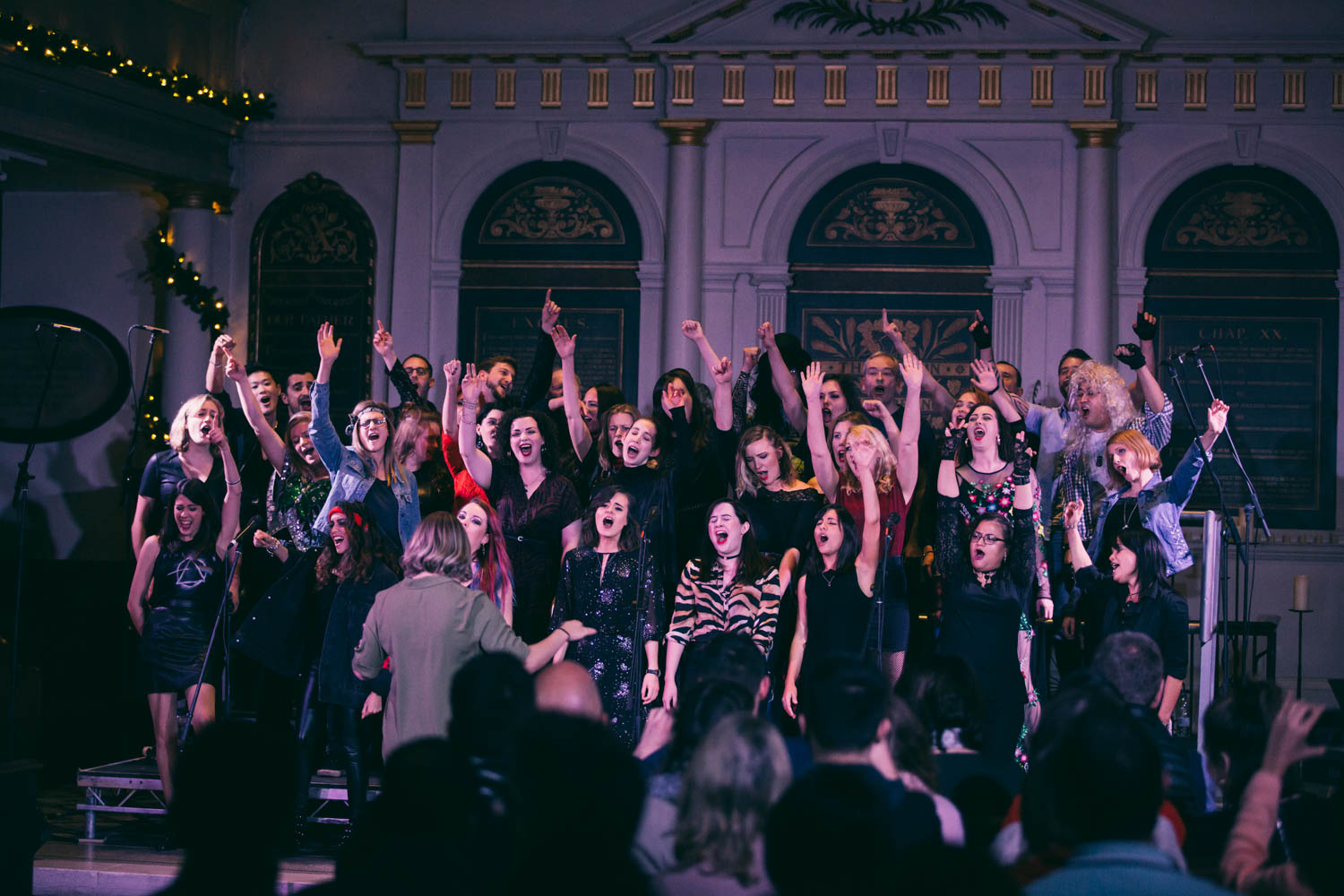 Our Pop and Indie Choir launched in January 2017 and is one of the most exciting additions to the City Academy choir scene.
Amplified rehearse in the heart of bustling Soho at St Anne's church, and are led by experienced Musical Director Simon David.
The choir's repertoire has an indie focus, featuring plenty of left-field pop and rock arrangements for members to get their teeth into. It's also a great opportunity for members to get involved in the formation of a choir from the start, and put a unique stamp on its foundation.
Find out more about City Academy Amplified here.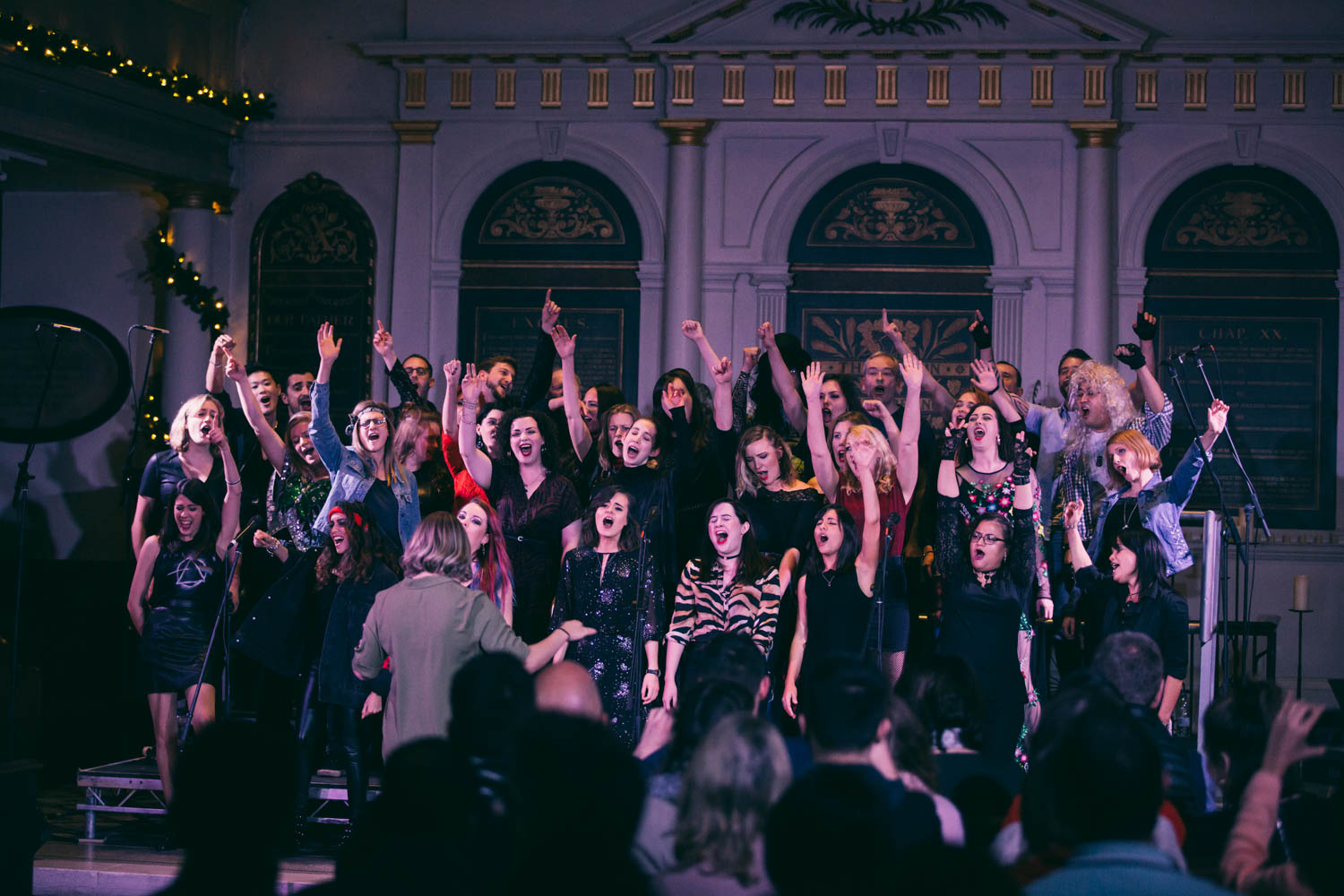 The Vox Choir are the newest City Academy Choir (established in September 2019). They are an exciting and edgy contemporary choir based in East London.
The choir is run by James Craise, a professional singer and musical director who has worked with artists like Professor Green, Robbie Williams and Olly Murs.
The group sings a wide variety of musical styles from pop, indie, gospel, soul and blues. The choir is open to both men and women of any voice type, and is a great way of meeting like-minded singers in a fun and sociable environment.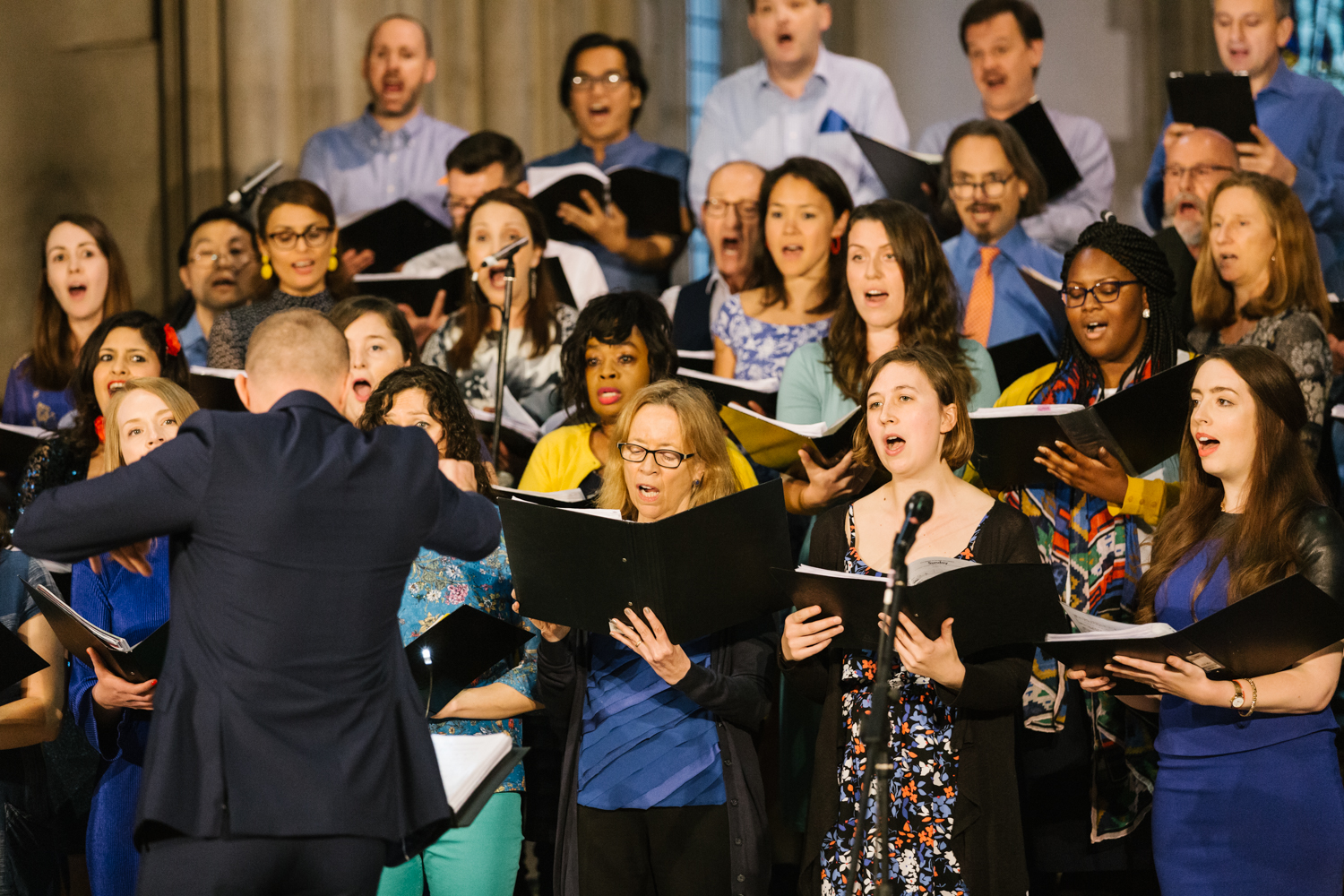 The Collective formed in early 2015, and have gone from strength to strength, now comprising a 30-strong mixed ensemble.
The choir is headed up by composer and West End pianist, Leigh Thompson.
The Collective sing a wide variety of musical styles gospel, pop, jazz and soul and make an exciting chamber choir sound; they host some special live shows throughout the year. Find out more about this choir here.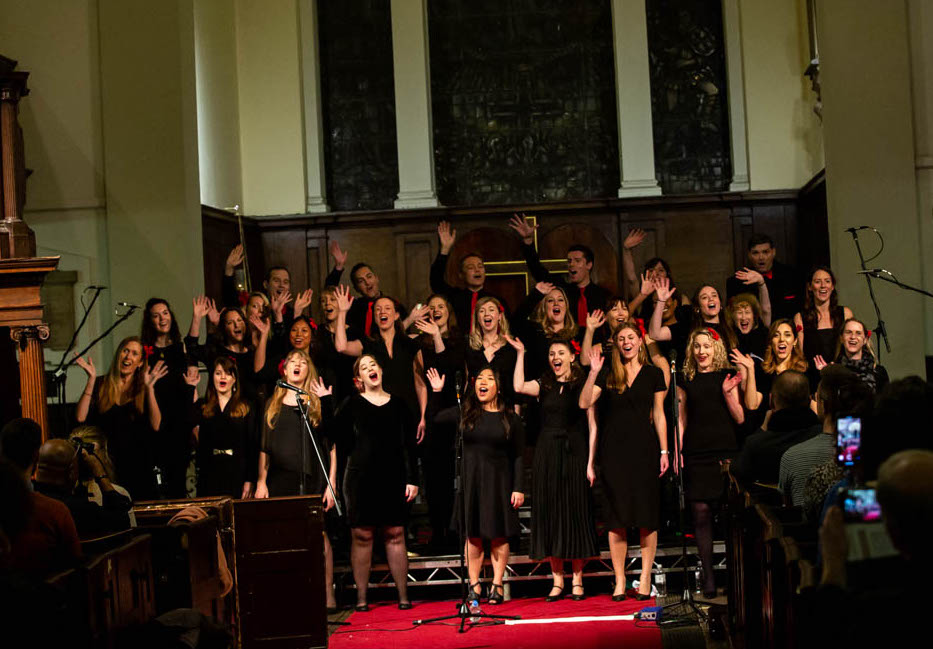 City Academy Encore are our only Musical Theatre choir, focusing their efforts on the biggest numbers from Broadway and the West End.
The choir is led by prolific Musical Director Aaron Nice, whose passion for Musical Theatre makes him a truly exciting fit for this exciting choir. The group rehearse in Southwark on Tuesday evenings. Find out more about this choir here.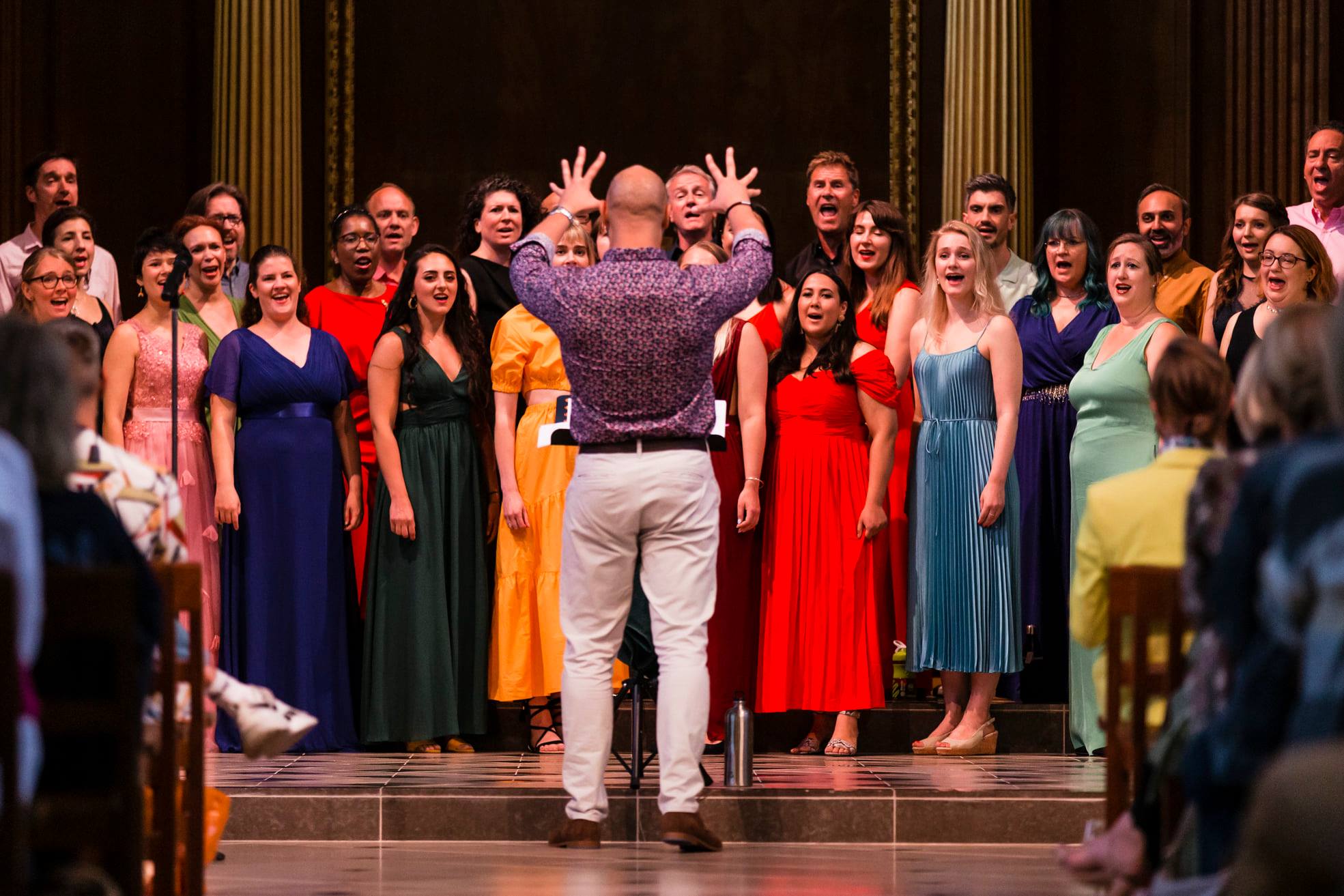 Day:  Monday
Time: 7:30PM - 9:30PM
Location: Dutch Church, Liverpool Street
Music: Pop, Rock, Jazz, Choral
Tutor: Eamonn O'Dwyer
Type: Mixed
Expect a mixed repertoire of Pop and Rock, Jazz and some more traditional choral work from the vibrant City Academy Singers.
The Singers call the Dutch Church in Liverpool Street home – and there can be few venues in London which boast such an ideal location for choral singing than this wonderfully modern, tucked-away church building on Austin Frairs.
The Singers are directed by acclaimed performer, composer and musical director Eamonn O'Dwyer. Eamonn trained at the Royal Academy of Music, and one of his many stage credits include his pivotal role as the Song Man in National Theatre's West End production of the multi-award-winning production of War Horse. Find our more about the City Academy Singers here.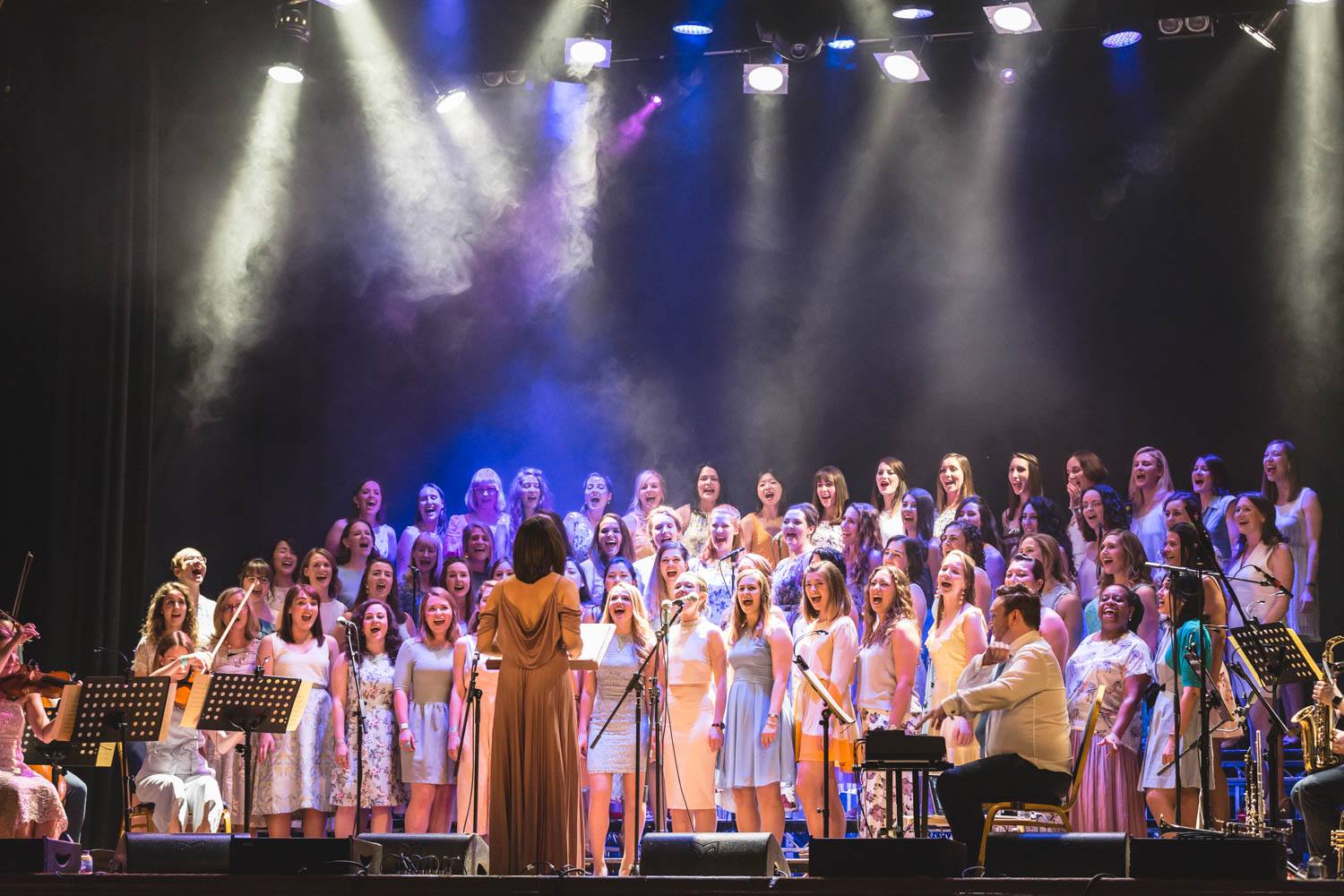 Our only all-female choir, The City Academy Songbirds have gone from strength to strength over the years and are City Academy's second-longest-running choir.
Marked out by their stunning sell-out shows, lively social scene and breath-taking sound, The Songbirds are a 50-strong group that put their own unique stamp on an eclectic and contemporary repertoire. They have performed on the X Factor, BBC Pitch Battle, the UK Choir Festival, as well as numerous high profile events across London.
Long-standing leader of the group Katherine Hare has vast experience as vocal coach, training performers from the worlds of Musical Theatre and Pop, as well as recent television appearances, as mentor, on BBC2's The Naked Choir. Kat is passionate and immensely proud of how far her choir have come over the years - hear more from Katherine about the Songbirds here.
All of our choirs will be welcoming new members shortly, so why not book a Taster Session and try a choir for yourself? If you have some singing experience, find out more about City Academy's London-based choirs with information about how to sign up here. If you're new to singing, you can start with our Beginners Singing courses before joining a choir.