Leilah is on course to complete her debut collection of short stories as part of our Writers In Residence Scheme. With her Writer Diaries, she updates us on the project so far: how she's tackling her eleventh hour writing habit, dealing with the critic inside her head, and working with her very own 'truth watering can' Jon Barton.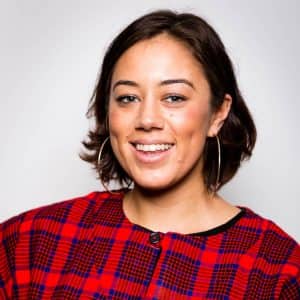 Writer Diaries...
I pitched my project as a collection of short stories connected by the theme of consent, or uncomfortable sexual experiences, from the point of view of women and girls. I wanted to explore the nuances around this; that girls and women often do things they don't want to as it is the 'easier' option, women are often unaware of their own bodies and how to experience pleasure, and are sent confusing messages. It's something that is present for almost every woman I know, and I wanted to tackle it a humorous and interesting way. As I've continued to write (to deadline) other things have spring and popped up and the idea is shifting.
This process has been most difficult in terms of organisation for me. I have been battling with my last minute nature and tendency to write everything in a flurry of mania at some panicked hour. Although this still works for me to an extent, I'm slightly less panicky and slightly more thoughtful.
There are also obstacles in the shape of having a life (read: obligated social events) a full time job and a tiny malicious demon living inside your head (shout out to Brenda). So far I like the parts of my writing that make me even more aware of my bleak, Confederacy of Dunces world perception:
"This level of distance allowed me to view them from afar and make my own entertaining judgements about them. Fake gluten intolerance. Hates her baby. Secretly a lesbian. Back at my desk, I sipped my coffee, weak and the colour of depressed gravy."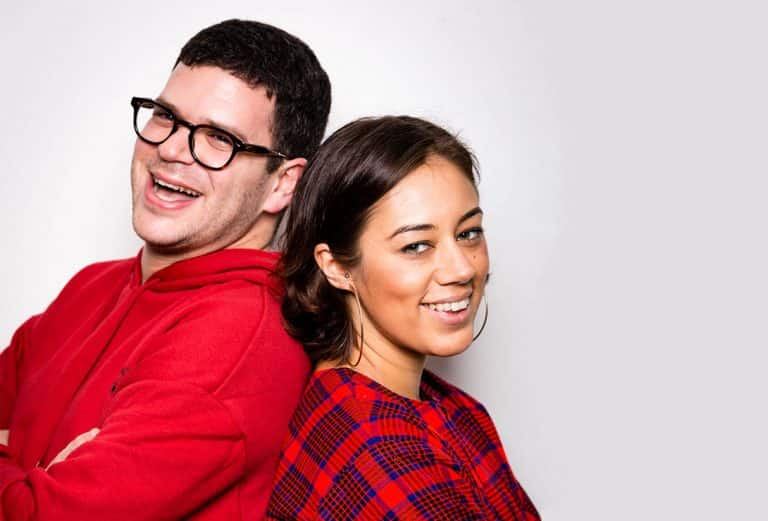 Leilah with fellow Writer In Residence Ollie Charles [photo: Ross Gamble]
Outside of worrying about the time when I will have to write in a panicked fashion at 3am, I have found that City Academy's Writers In Residence programme has made the world around me spring up and come alive in terms of inspiration. Now, even more so, everyone is a character and even the lady threading my eyebrows too thinly is not a subject of hate and derision but a person, with a story, and one that I could write.
Part of this is actively realising my flaws: writing and having Jon's [Jon Barton, City Academy Head of Writing] voice in my head: Don't use so many words! That's ten sentences not one!  White space!
I feel like my voice is coming together with my confidence, and there are little seeds of greatness in me - Jon is my very own honest watering can.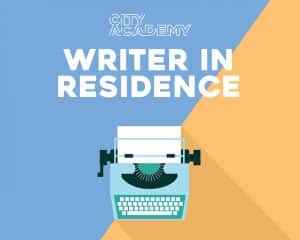 We are delighted to announce that we are seeking applicants for our next Writers in Residence programme (July-Dec 2019). As part of our commitment to supporting early stage writers, develop your work under the guidance of an industry experts: receive free writing courses, mentoring, and more.
The opportunity to only available to all City Academy students, not just writing students, and the deadline for the application is 9am on Friday 14th June 2019.
Many thanks to Leilah Moodley an insight to her writing life through her writer diaries.
Find out more about City Academy Writing Courses below.