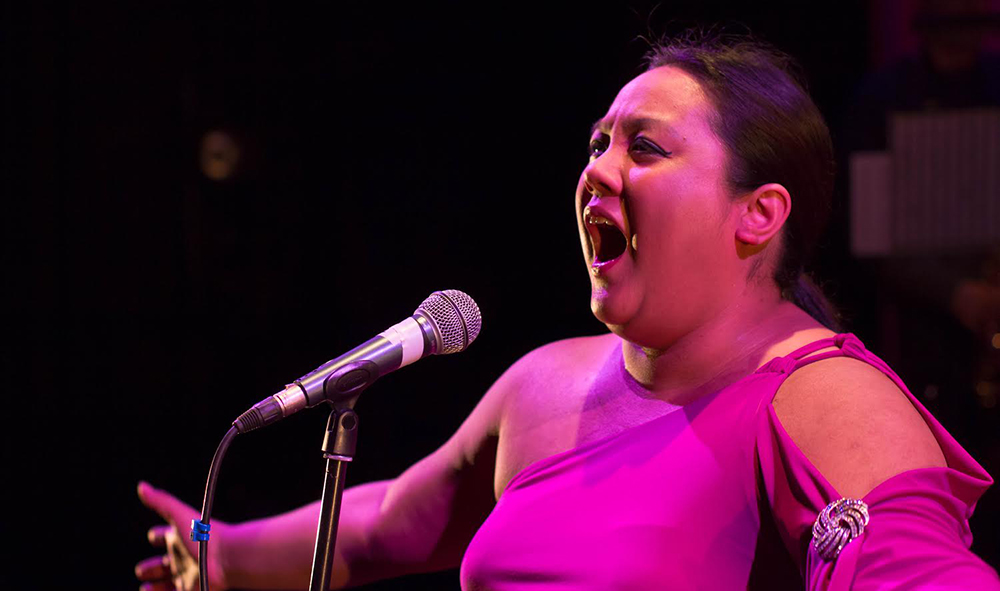 About Jo
On 17th November 2016, we tragically lost our dear friend, Joanna Reyes, a kind and beautiful person inside and out. Jo was instrumental within the Musical Theatre Company, both as a talented performer and fellow student, always keen to help others and inject positivity on stage and behind the scenes.
To celebrate Jo's incredible life, we would like to give the opportunity for one woman and one man to be supported throughout their City Academy musical theatre journey for a year. The chosen students will have unlimited access to musical theatre courses for a whole year, with the chance to perform in the Company.
Jo loved musical theatre and was keen to support and nurture talent so we feel this is a lovely way for Jo's spirit to live on within the Musical Theatre department at City Academy.
Rebecca Wicking, our Head of Musical Theatre, and close friend of Jo shares her memories:
"I first met Joanna Reyes in 2011 when she took Improvers Musical Theatre at City Academy. She was larger than life, dedicated and determined to get everything right. The energy that she brought into a room with her was infectious and you were always guaranteed lots of laughs when she was around.
I never knew at that moment how long her journey with City Academy would be, but following her course, she joined the Musical Theatre Company and landed many leading roles such as Joanne in Rent, Smitty in How to Succeed in Business Without Really Trying and my personal favourite role that I saw her do, Fraulein Schneider in Cabaret. I remember seeing her play this role in our very first run through, Pippa (the Director) and I burst into tears as it was so powerful.
Her journey continued as we launched The Studio Company, where she played Sarah in Company and of course coming to visit the Main Musical Theatre Company on a regular basis to check that everyone was still ok and keeping her 'Mamma MT' role which she naturally took on.
It was when she was in rehearsal for her next role in our Studio Company production of Urine Town that the unexpected happened. Following a rehearsal, Joanna was tragically hit by a car on her way home.
To this day, it still doesn't seem real and City Academy will never be the same. Joanna WAS City Academy. The friends she has made and the impact she had on so many will live on forever.
Joanna will never be forgotten, neither can we forget that life can be short so let's live each day to the full and not be afraid to follow our dreams."