Our adult ballet classes are suitable for all levels of experience and are an inspiring way to develop strength, flexibility and coordination. At our Ballet School, we offer classes for all levels from Beginners to Intermediate Plus.
Beginners - an introduction to basic steps, terminology both on and off the barre
Improvers 1 – suitable for those who have completed a Ballet beginners course or with some previous ballet experience
Improvers 2 – suitable for those who have been practicing ballet for some time
Intermediate - our most advanced short course, suitable for those with solid classical technique
Ballet Company - our ballet performance group who perform new and existing repertoire in theatre showcases
Ballet Intensive - immerse yourself in our five day or 4 week day Ballet Intensive and Summer School
We also have fun ballet-inspired fitness classes Barre Fit and Flexibility Course, to develop better range of movement and toned muscles for dance. In addition, we also run Pointe classes to enhance ballet technique and performance.
Intermediate Plus dancers looking to learn from internationallly renowned tutors are encouraged to audition for the 1 Year Professional Ballet Course.
DANCE WORKSHOPS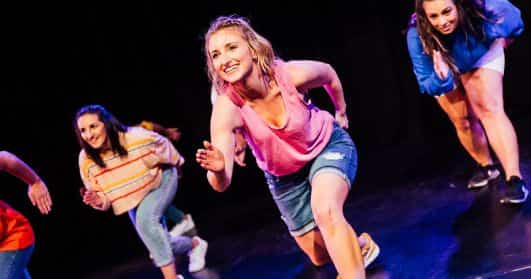 Learn inspiring routines and choreography in a range of different dance styles.