Jive Dance - one of the five international Latin dances - is dynamic, fun, upbeat, and seriously social. Combining rock 'n' roll rhythms with lighting-quick twists and turns, On our Jive Dance Classes, you will learn this instantly enjoyable collaborative-dance style.
So join this dance class today and keep fit, master the basic steps, and learn to rock hips with energy, confidence and style.
PARTNER DANCE - IMPORTANT NOTE
Our partner dance courses are currently subject to some social distancing rules - this will be relaxed as we move into Step 4 in the government's Roadmap out of Lockdown (no earlier than 21st June). Prior to Step 4, classes will focus on footwork, technique and solo dancing - still lots of fun and you will be able to apply all you learn to partner work as soon as restrictions are relaxed!
DANCE WORKSHOPS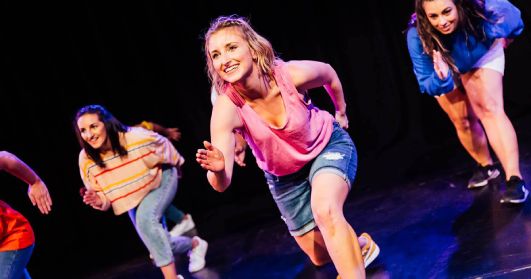 Learn inspiring routines and choreography in a range of different dance styles.