Do you want to learn to play guitar?
Our Guitar Lessons are a fun, supportive and social way to learn to play the guitar in London. You will learn to play the acoustic/classical guitar with an experienced professional guitarist and tutor. Like most of our music lessons, our classes are taught in a group, but you'll get individual feedback and help every step of the way. We offer our guitar lessons at two levels:
Guitar Lessons for Beginners – Perfect for anyone picking up a guitar for the first time, you will be introduced to basic guitar techniques, learn to play chords and how to read music.
Guitar Lessons Level 2 – For those with a little more experience or who have attended the beginners course, you will explore a variety of genres, and more complex chord sequences and techniques

Alongside this, we offer Blues Guitar, a course focusing on blues and jazz standards and improvisation plus a range of music production courses.
OUR TIPS ON PRACTISING AT HOME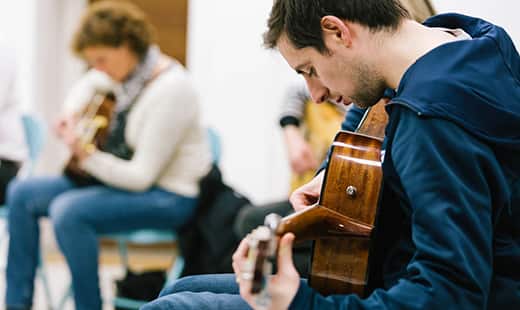 PRACTICE MAKES PERFECT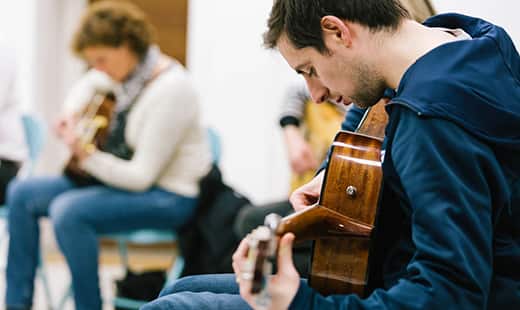 Hear our top tips for practising playing guitar at home - from how long to practice, to setting goals and maintaining motivation.