Ballroom Dance has enjoyed a revival in recent years, and is now one of the most popular dance styles around. With its grace, variety, and active social element, it's easy to understand why it continues to capture the imagination.
So if you love the idea of twirling with confidence, learning a new life skill, and above all enjoying yourself, our adult Ballroom Classes are for you. Whether you're looking to brush up your Quickstep, unleash your Foxtrot, or are a complete beginner hoping to experience a range of new styles, there are ballroom dance classes for everyone.
PARTNER DANCE - IMPORTANT NOTE
Our partner dance courses are currently subject to social distancing rules - this will be relaxed as we move into Step 4 in the government's Roadmap out of Lockdown (no earlier than 21st June). Prior to Step 4, no students are be allowed to dance in pairs. Classes will focus on footwork, technique and solo dancing - still lots of fun and you will be able to apply everything you learn to partner work as soon as restrictions are relaxed! 
DANCE WORKSHOPS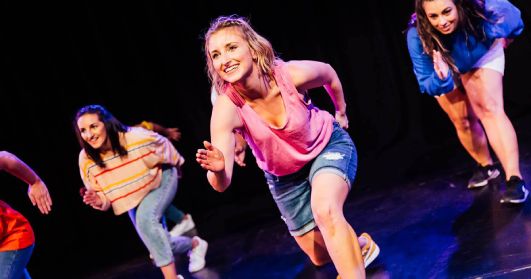 Learn inspiring routines and choreography in a range of different dance styles.