Alongside our regular courses, City Academy has a number of resident companies and membership-based classes for students to get involved with on an extended basis.
These groups significantly aid creative development and further collaboration, and include our Musical Theatre Company, Theatre Companies, Dance Companies and our six Choirs, all of which meet and perform on a regular basis.
Our groups have appeared on BBC Radio 1, at Secret Cinema, have been featured in promotional materials for luxury fashion brands, and our resident Contemporary Dance Company has performed at an international arts convention in Russia.
WHY TRAIN WITH CITY ACADEMY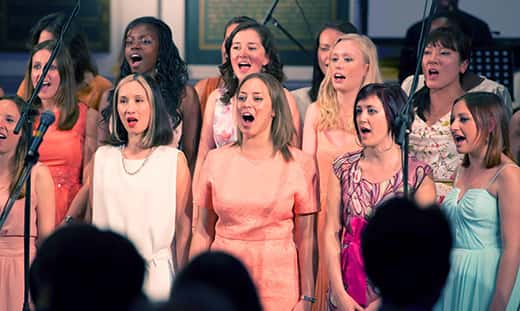 PERFORM ON STAGE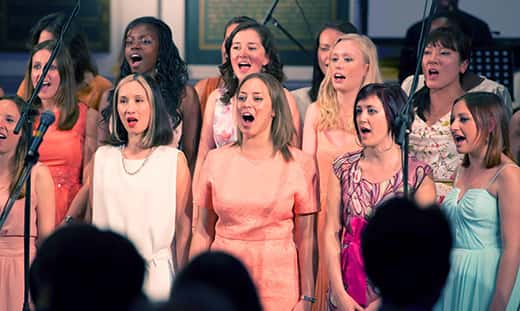 Learn and perform songs that you love with our choirs.