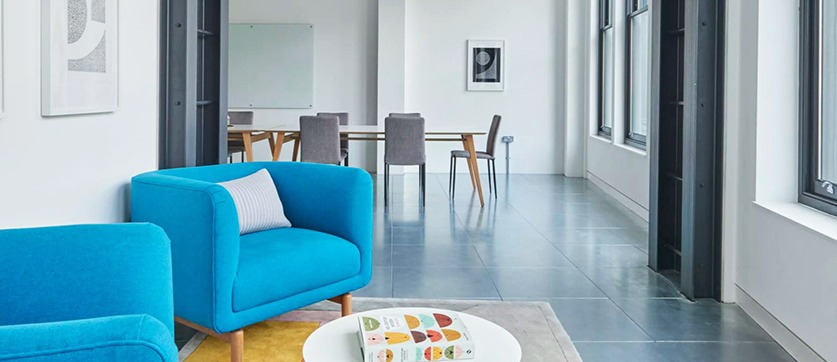 Located a stone's throw away from Old Street Roundabout, this Breather venue is in one of London's most vibrant areas and is easily accessible by public transport. 

The open space offers high ceilings and a lot of natural light, making it bright and inviting. The space is set up to make it suitable for both group work and for focusing on your own work, with a little break-out area.

With cafes, restaurants, markets and shops in abundance it's a great part of London to spend some time in before or after your course.